Assisted Living 
Maintain Your Independence When you Make Avita Senior Living Your Home
What is Assisted Living
An assisted living facility like Avita at Rolling Hills in Wichita allows you to live comfortably and independently while providing the personalized care that you may need. At Avita, we're more than just a senior living community. Our assisted living residents enjoy a variety of amenities, daily activities, and a thriving social life. With a qualified nursing staff available 24/7, you or your loved one can receive the care needed on a day-to-day basis. Keep reading to learn more about why Avita at Rolling Hills is the assisted living facility you'll want to call home and contact us to schedule a tour of our community today.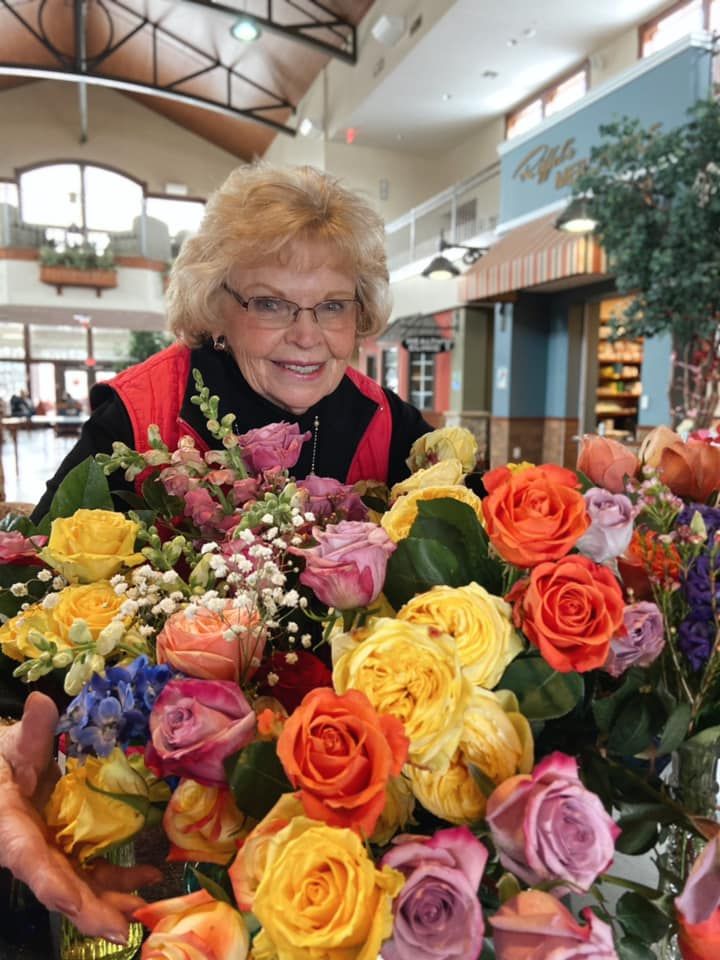 There are a number of services for which individuals over the age of 55 need special assistance. Some of these services include:
Mobility Assistance

Medication Administration

Getting Dressed

Assistance with Bathing

Laundry and Housekeeping
If you or a loved one needs assistance with one or more of these day-to-day activities, it may be time to consider an assisted living facility like Avita. Contact us today to learn more.
At Avita Rolling Hills, We Take Pride in Our...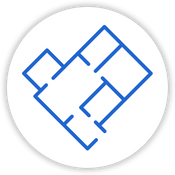 Spacious Apartments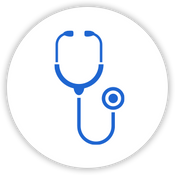 Nursing Staff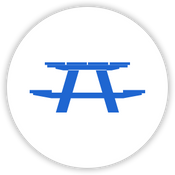 Community Amenities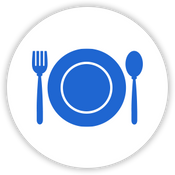 Dining Options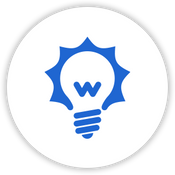 Memory Care Center
Personalized Support for Every Resident
Not all seniors or older adults need personalized care, but if you or a loved one does struggle to perform basic day-to-day activities, it can make life much more difficult. At Avita at Rolling Hills in Wichita, we offer personalized support for each of our residents that allow you to independently perform the tasks that you can while receiving help where and when you need it most.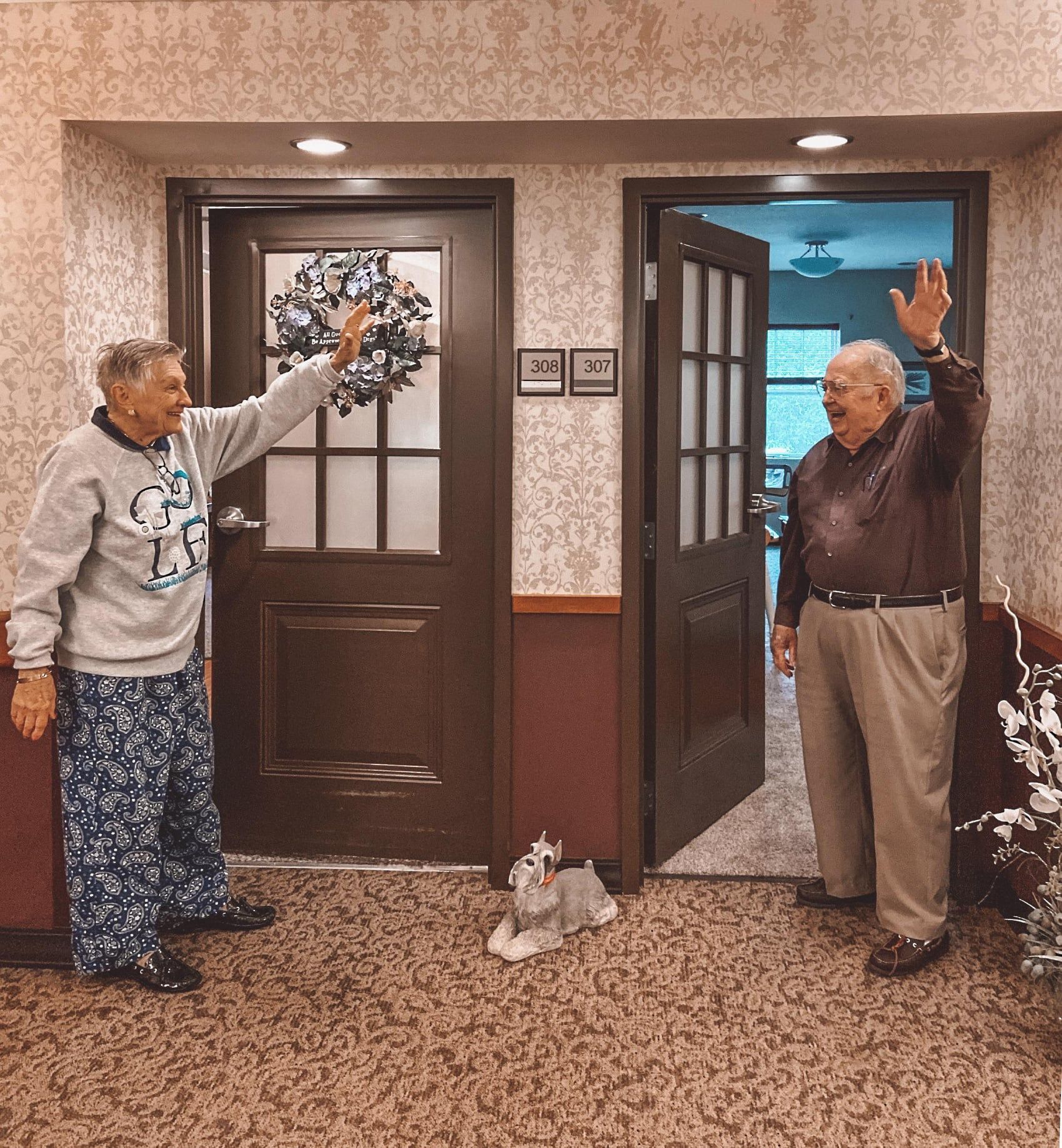 Enjoy Spacious Studio, 1-Bedroom, or 2-Bedroom Floor Plans
All of our rooms at Avita Assisted Living in Wichita are beautiful and spacious, featuring granite countertops, washers and dryers, and a full size kitchenette. A bathroom with roll-in access to the shower is attached to each room.
When you choose Avita, we want to make you feel at home, which is why we encourage all of our residents to bring their own mementos, decorations, and even furniture to fill their space. We even allow pets within our facility with an additional deposit.
View Our Floor Plans & Photos of a 1-Bedroom Apartment at Avita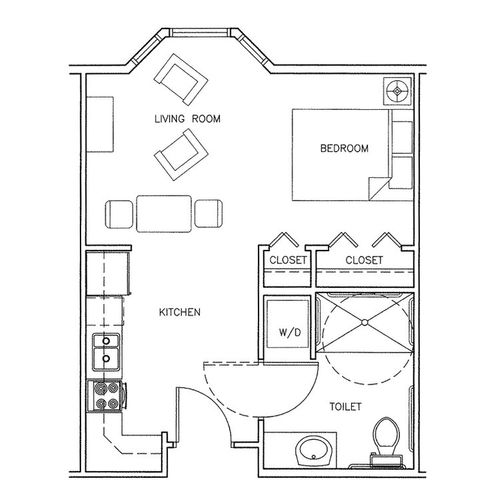 Studio Apartment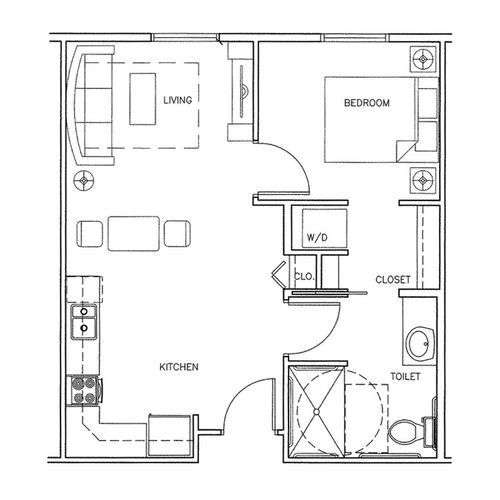 1 Bedroom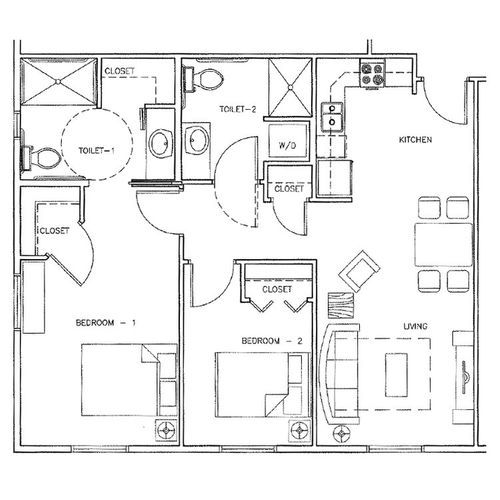 2 Bedroom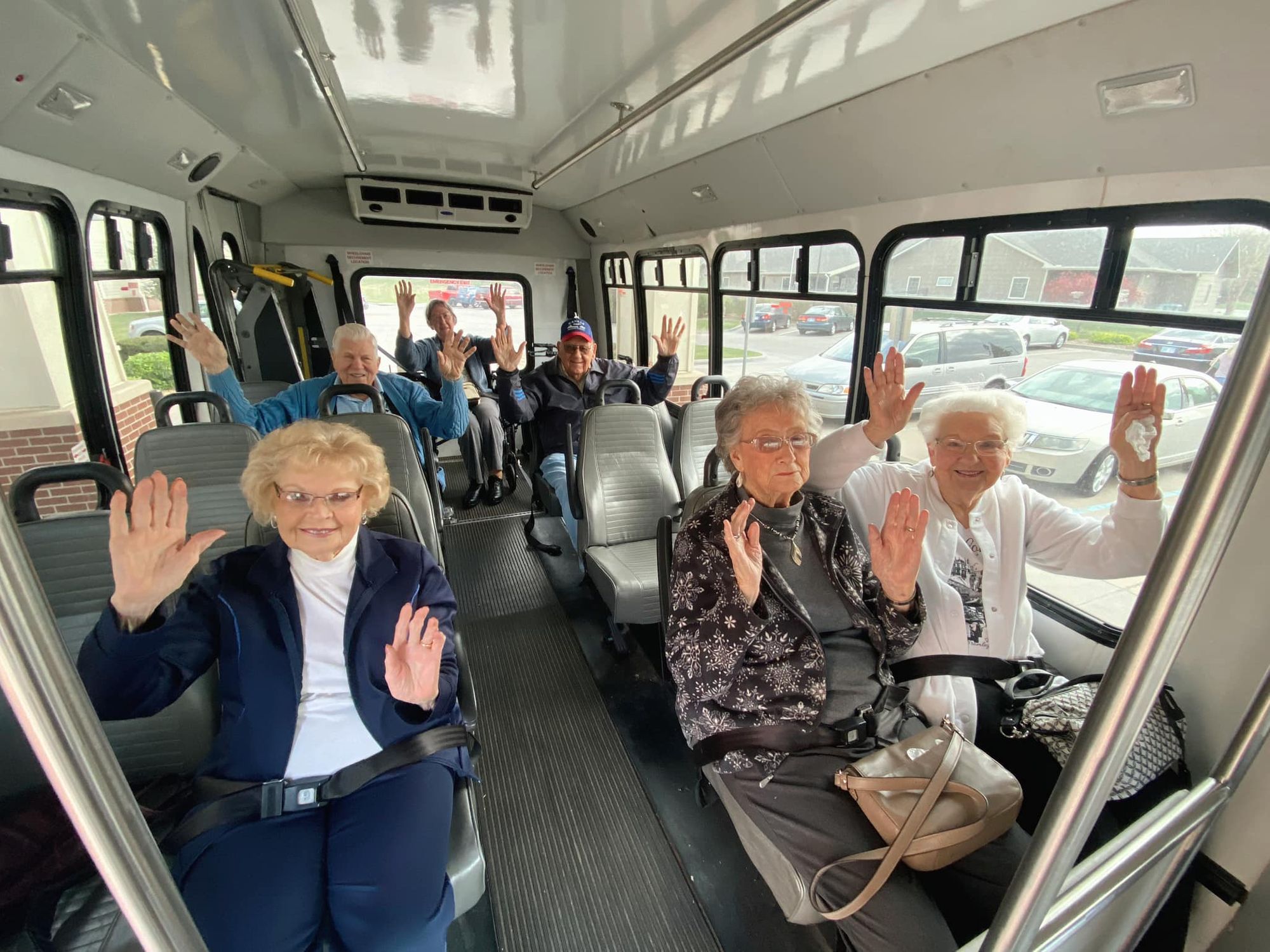 What are the Benefits of an Assisted Living Community?
There are many benefits of choosing an assisted living community like Avita Senior Living in Wichita. Some of the greatest benefits that our residents enjoy include:
Daily Social Activities

Better Nutrition

Warm and Welcoming Community

Reduced Stress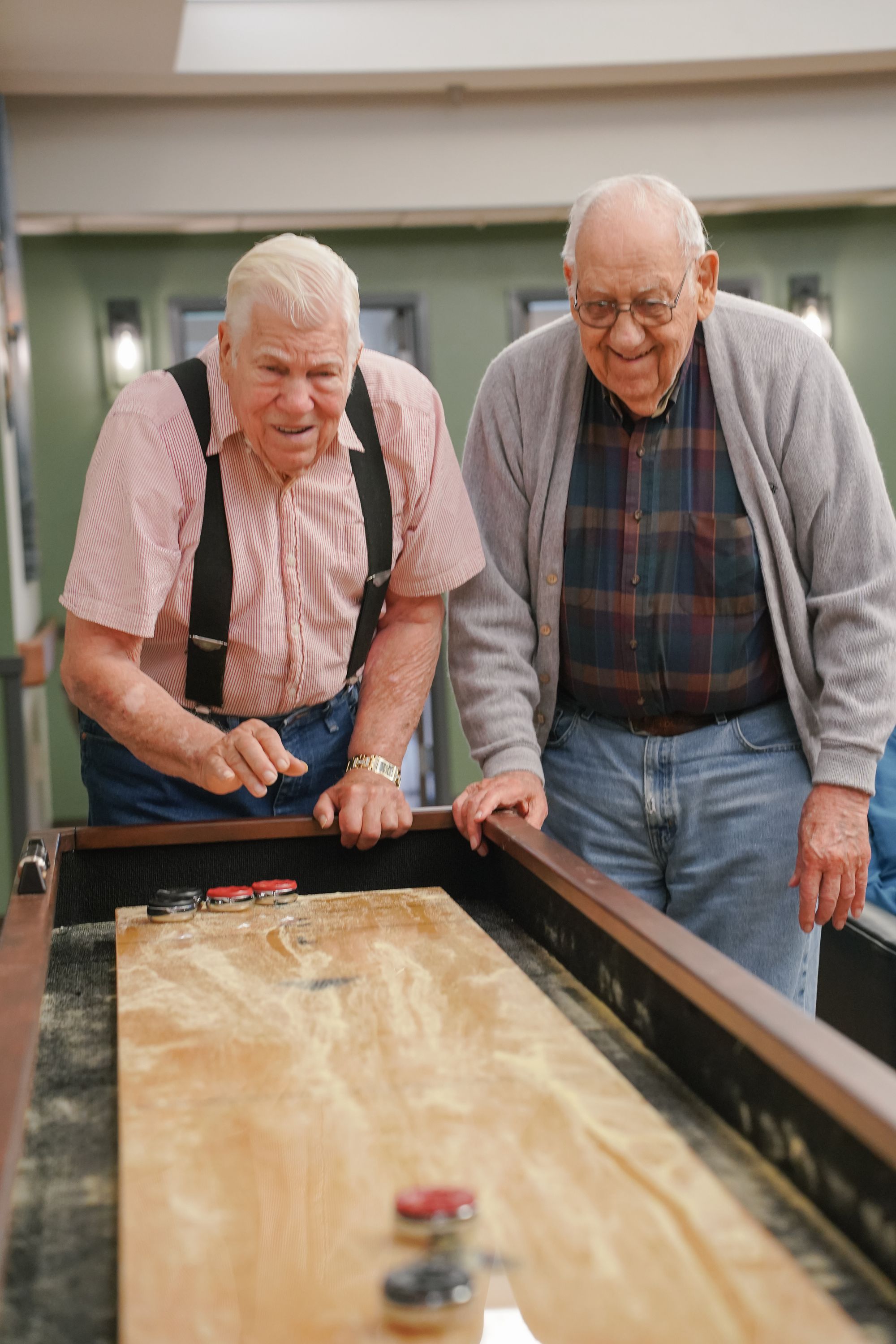 Professional Nursing Care
At Avita Assisted Living & Memory Care at Rolling Hills, we operate with a 24-hour nursing staff that includes RNs, LPNs, CMAs, and CNAs. We also have a Medical Director and PA available on call and on-site.
In addition to our nursing staff, we also offer in-house physical, occupational, or speech therapy depending on the needs of our residents.
Any other medical appointments can be brought to our Wichita facility, making it easier than ever to get the care you need.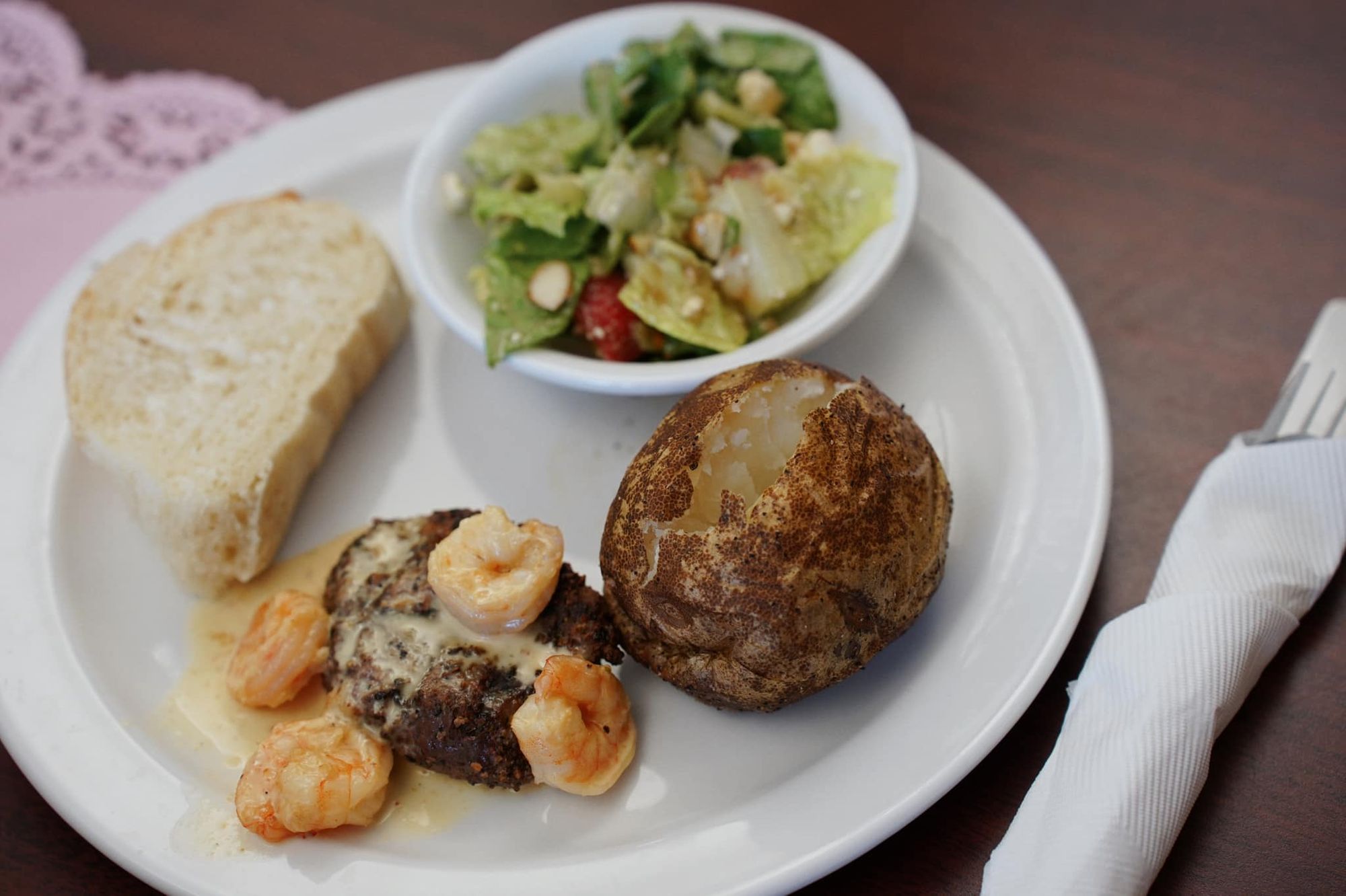 Exceptional Dietary Care
When it comes to the food we provide at Avita, we have one mission: to exceed your expectations. We listen to our residents and create a menu based on their needs and wants. At Avita, we take every opportunity to listen to our guests in order to ensure that you stay happy, healthy, and well-fed. If you have more questions about what you can expect from the three daily meals that we prepare, contact our team at Avita Senior Living today.
Certified Physical Therapists On-Staff
Our nursing staff at Avita includes certified physical therapists who are dedicated to providing the best, most personalized level of care. The needs of every resident are different, and our goal is to create a plan that best fits your needs and helps you get back to living the life you deserve. Keep reading to learn more about the different types of therapy that we offer, and don't hesitate to contact our Wichita assisted living community at Avita to learn more.
Physical Therapy
If you suffer from mobility issues or joint pain, our physical therapists at Avita at Rolling Hills will develop a plan of care that works for you. Your personalized treatment may include:
Exercises to restore motion & strength

Joint & soft tissue mobilization

Pain management

Orthotic or prosthetic training

Education & information specific to your injury or illness

Fall assessments to teach preventative measures

Back care & injury prevention

Increase ability to walk distances with or without a supportive device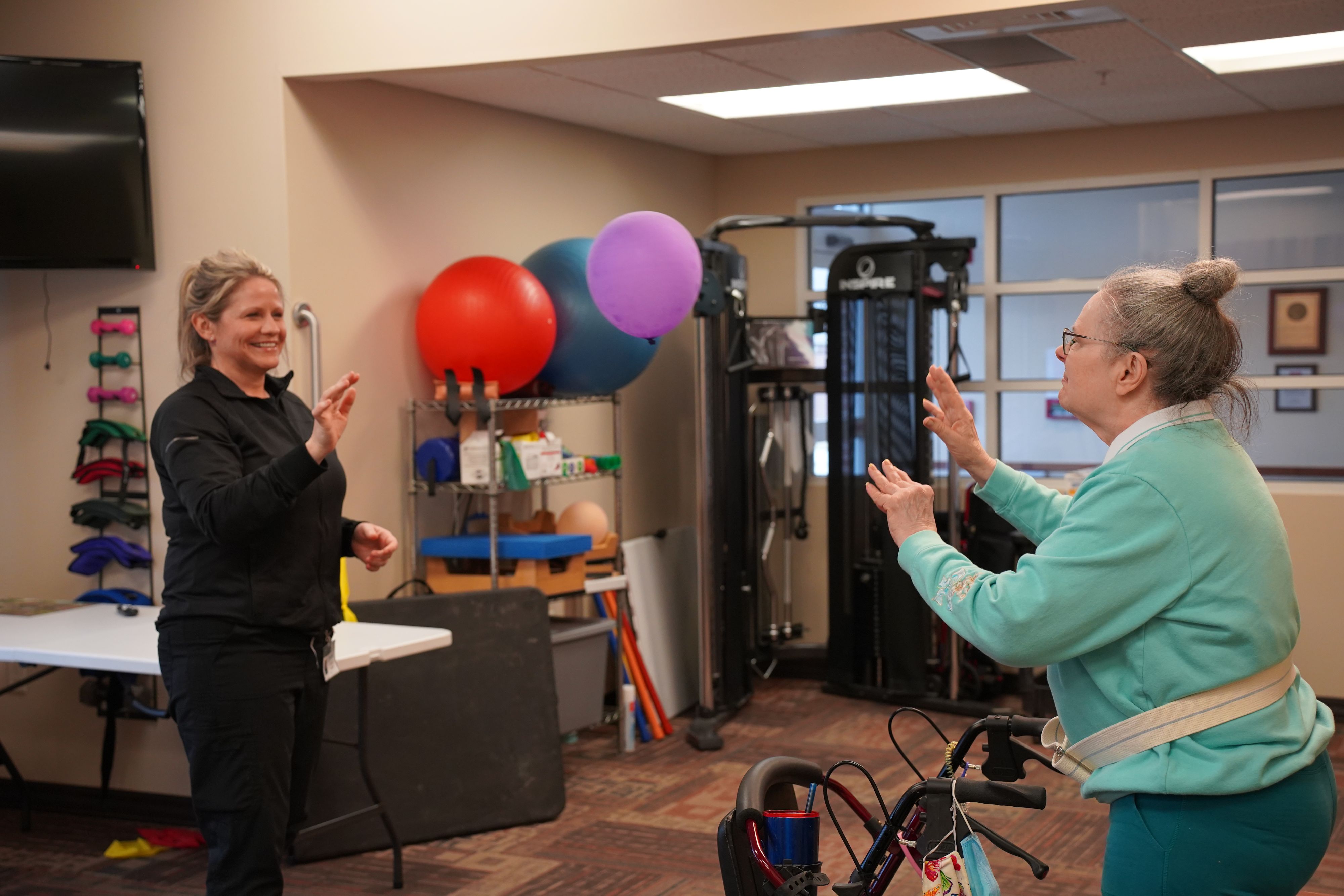 Occupational Therapy
At Avita at Rolling Hills in Wichita, we provide occupational therapists that focus on improving your ability to perform the activities of daily living or ADL. These may include cooking, dressing, bathing, or more. The goal of our occupational therapists is to make life easier for you. Treatment plans may include:
Strengthening specific muscle groups to help restore fine and gross motor skills

Comprehensive home evaluation & patient education

Instruction in adaptive living techniques, joint protection, work simplification, energy conservation, & motor coordination

Customized adaptive equipment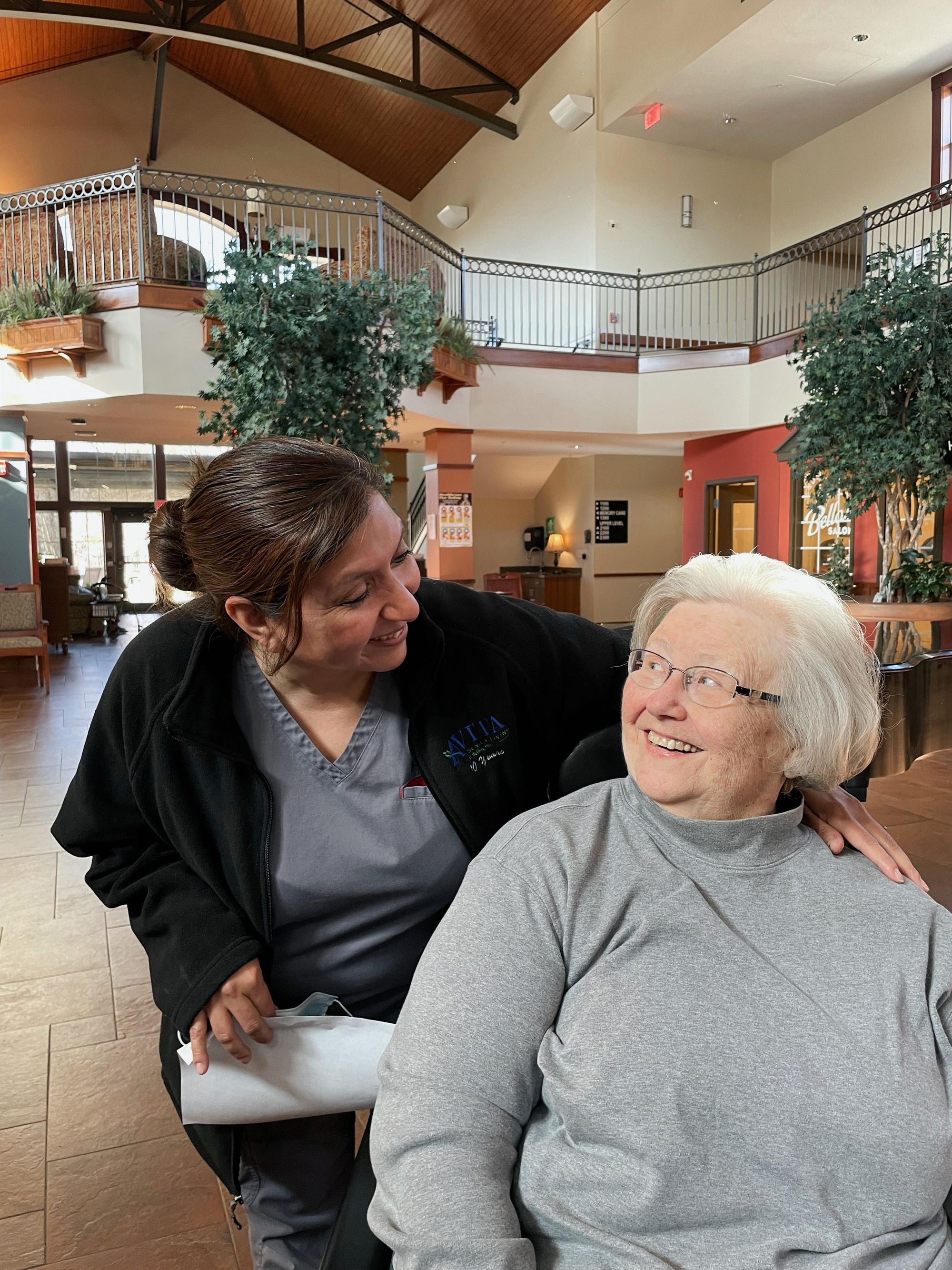 Speech Therapy
Whether you or a loved one is struggling with slurred speech patterns, writing skills, or another aspect of communication, our professional speech therapists can help. The benefits of speech therapy may include:
Improved functional communication skills & speech production

Improved oral feeding & swallowing skills

Improved memory & thinking

Learning alternative methods to communication such as sign language or communication boards
Learn More About Memory Care at Avita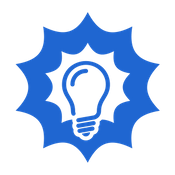 Residents suffering from dementia, Alzheimer's, or other memory-related challenges can get additional support from our team at Avita. Get in touch with us to learn more about these options.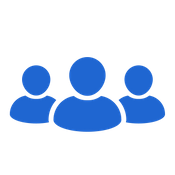 Part of our Memory Care program includes an Alzheimer support group that can help both individuals and family members that are experiencing the difficult toll that Alzheimer's can take.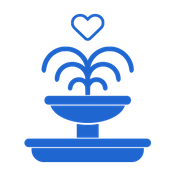 Our Memory Care campus features a safe courtyard and classic rooms for each and every one of these special residents, providing peace of mind to our residents and their families.
Sign Up For Our Newsletter